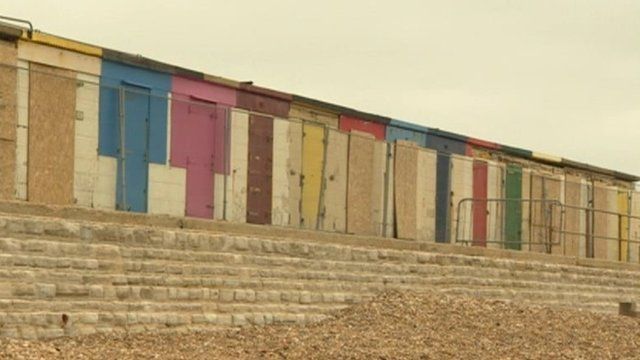 Video
Milford beach huts demolition to cost owners
Plans have been put forward to demolish more than 100 beach huts at the Hampshire seaside town of Milford on Sea.
Many were battered by the storms in February.
The council said it will pay to demolish them, but it is the owners that will have to pay for them to be rebuilt.
They want the chance to repair their own beach huts and are angry that they could lose their home away from home.
Go to next video: Storm 'annihilates' beach huts