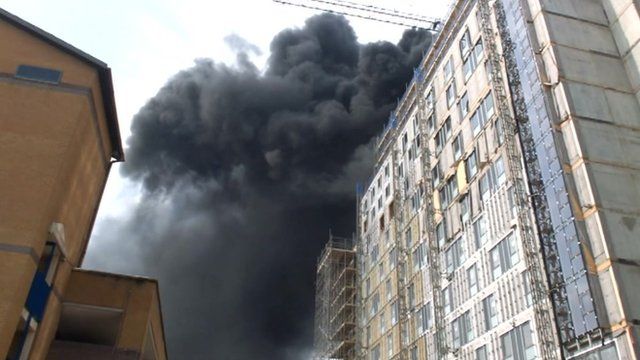 Video
Fire breaks out at Southampton flats development
A fire has broken out in a development of flats under construction in Southampton.
The fire at Mayflower Halls broke out in the roof of the development of 1,000 flats just before 11:40 BST.
An explosion, believed to be gas canisters, was heard shortly after the fire started.
Surrounding roads have been closed and the nearby Mayflower Theatre evacuated.