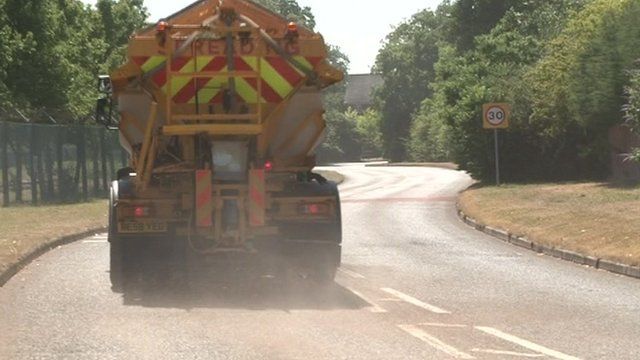 Video
Gritters help stop Hampshire roads from 'melting' in heatwave
Gritting lorries have been rolled out in Hampshire as the heatwave started to melt road surfaces.
The highway vehicles have spread gravel aggregate instead of salt, in an attempt to stop the roads from being damaged by soaring temperatures.
Motorways and the main roads have not been affected, but other routes have.
Go to next video: Heatwave warnings extended in England