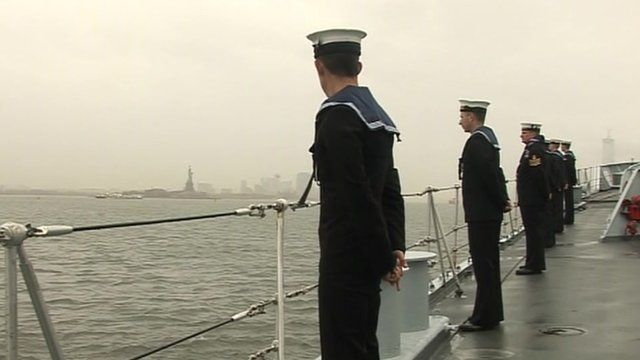 Video
HMS Edinburgh visits New York before decommissioning
A British warship is in New York preparing for its final cross-Atlantic voyage.
HMS Edinburgh, which will be decommissioned later this year, will be based at a pier in Brooklyn for the next few days.
The Royal Navy's last Type-42 destroyer will end its 30 years of active service when it reaches Portsmouth later this month.
It will take part in events commemorating the Battle of the Atlantic later this year, before being decommissioned in June.