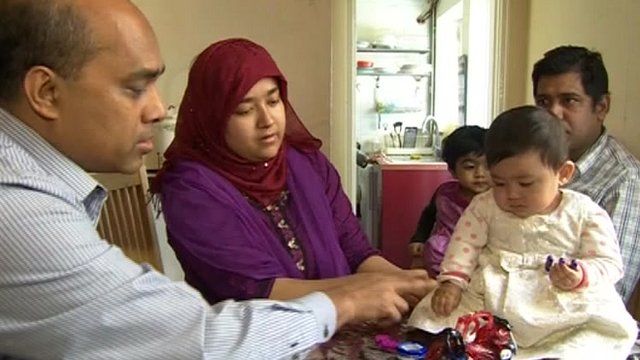 Video
Legal battle over baby surgery
The NHS has refused surgery on a baby at risk of being left with a paralysed arm because her family does not have a right to live in the UK.
Sanika Ahmed, from Southsea in Hampshire, has Erb's palsy and needs surgery on her right arm by the age of nine months - just four weeks from now.
The Royal National Orthopaedic Hospital in Middlesex said it was following NHS rules on overseas patients.