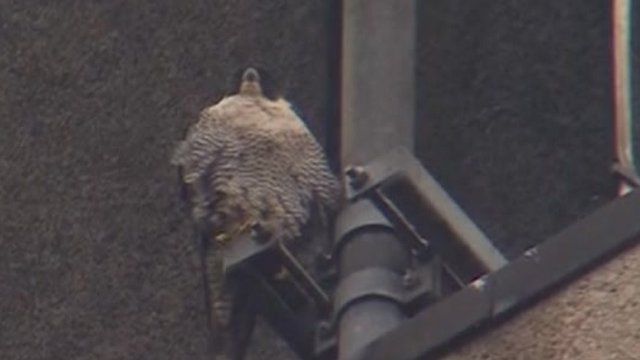 Video
Hampshire Police HQ falcons get new nesting box
A nesting box has been installed for a pair of peregrine falcons who have made a home for themselves at Hampshire Police headquarters in Winchester.
The birds have been trying to nest on the building for three years.
The Hampshire Ornithological Society has helped install the box in the hope of encouraging a successful brood from the birds.