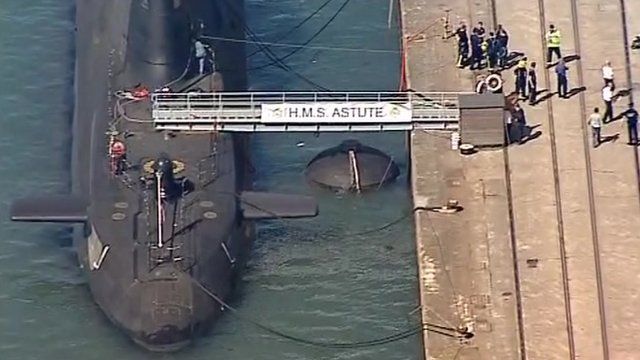 Video
Ian Molyneux inquest: Police concerns over crew drinking
Police investigating a fatal shooting on a nuclear submarine alerted the military authorities over crew members' drinking, an inquest has heard.
Lt Cdr Ian Molyneux, 36, was shot by sailor Ryan Donovan, 23, on board HMS Astute when it was docked in Southampton in April 2011.
Donovan had been on a two-day drinking binge in the city, before the shooting.
The submarine's captain told the inquest there had been no signs of crew members being unfit for duty.