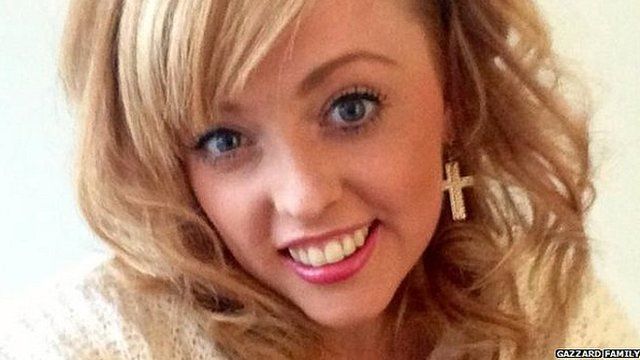 Video
Hairdresser Hollie Gazzard murder: Ex-boyfriend jailed for life
A man who killed his ex-girlfriend at the Gloucester hairdressers where she worked has been sentenced to life in prison.
Asher Maslin, 22, repeatedly stabbed Hollie Gazzard, 20, at Fringe Benefits and La Bella Beauty salon in February just days after after she ended their relationship.
The 22-year-old bought a knife stabbed her 14 times in the neck, chest and torso in front of horrified colleagues and customers.
The Honourable Mr Justice Teare said it was a "merciless killing" and Maslin would serve a minimum of 24 years.