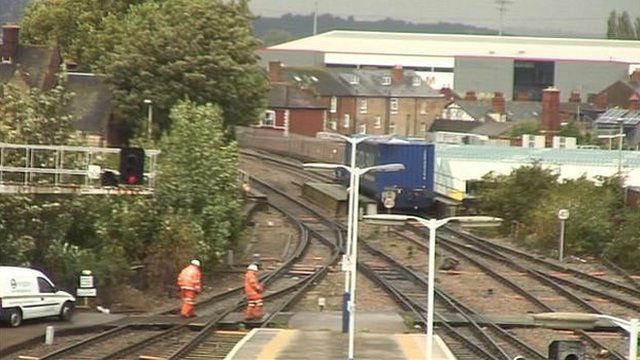 Video
Gloucestershire-to-Wales line closed after derailment
A team from the Rail Accident Investigation Branch has been sent to find what caused part of a freight train to derail in Gloucestershire.
Two containers remain stuck on the track west of Gloucester station after the incident, which happened at 20:30 BST on Tuesday.
Nobody was injured in the accident which has caused delays and disruption between Gloucester and Wales.
The BBC's Steve Knibbs reports from Gloucester station.