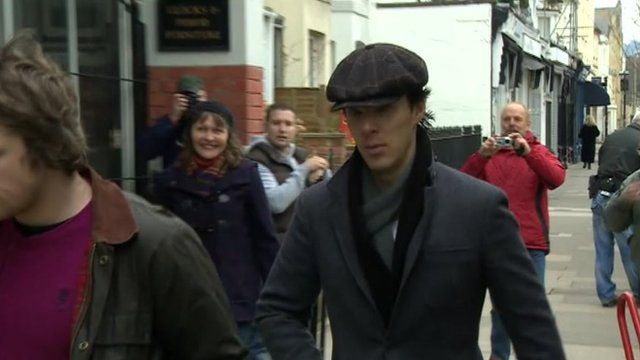 Video
Sherlock filming in restaurant
Residents living near a Cheltenham restaurant are being asked to be patient over the next couple of days while a film crew moves into the area.
The team from the BBC1 series Sherlock is filming at the Daffodil until Tuesday.
Fans of the show were ready and waiting when the stars arrived on Easter Monday to film scenes for the latest series.
Benedict Cumberbatch was in town, together with Martin Freeman, who plays Watson, and his real life partner Amanda Abbington.
Mark Gatiss was also spotted relaxing before filming.
There is no news yet on when the new episodes will be broadcast.