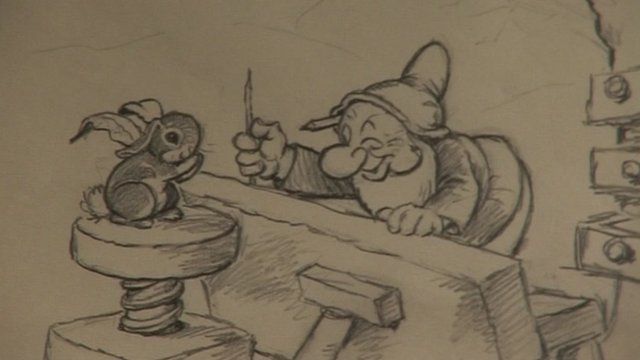 Video
Rare Disney drawings up for sale
Original Walt Disney drawings have been put on sale at an antiques fair at Powderham Castle in Devon.
They were drawn by a Disney storyboard artist who worked at the company in the 1930s and 1940s.
David Smith, of Neptune Fine Art, who was selling the drawings, said some of the images for the 1937 film Snow White and the Seven Dwarves, never made the first full-length animated movie, but ended up on the cutting room floor.
The sale also included a painting of the first Earl of Devonshire, which was bought by Tiverton Castle - where the Earl once lived.