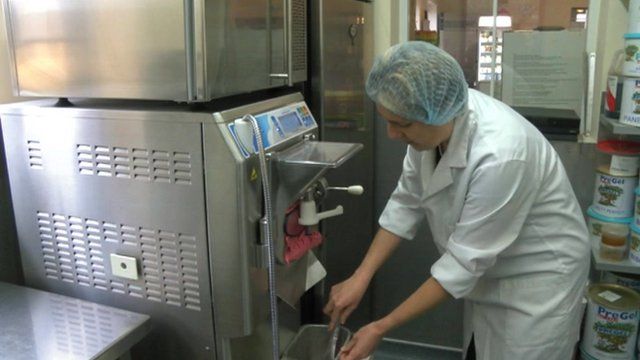 Video
Derbyshire farms forced to adapt to survive
Mick and Mandy Dakin who own the Matlock Meadows Farm in Derbyshire have opened a cafe, brought in a wider range of animals and started making their own ice-cream, all to attract visitors.
Their efforts to diversify is helping keep the business going, and many more farms in the area are following their example.
David James, from the Peak District Tourist Board, said that as farmers recover from the horsemeat scandal such services give people the opportunity to see how animals are reared and know where their meat is coming from.
James Roberson reports.
Go to next video: Bovine TB 'can shut farms down'