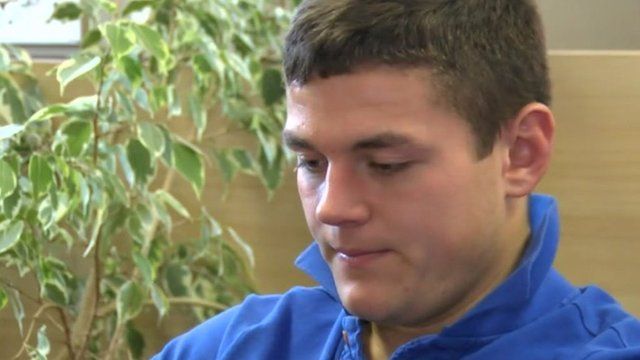 Video
Maryport memorial wish for man's crash death friends
A man whose two friends died in a collision near Maryport in Cumbria wants to build a memorial to remember the two men.
Jamie Edmondson, 22, and passenger Todd Ridley, 18, both of Maryport, were killed in a collision on the A596 at Crosby Villa on 2 October. Michael Harrison, 47, of Aspatria also died.
Ricky Holt said he should have been in the car on the way to work with Jamie and Todd when they crashed, but his alarm did not go off.
Now, the 20-year-old said he is going to be "strong" to make his two friends "proud" and plans to build a permanent memorial in the town for them both.