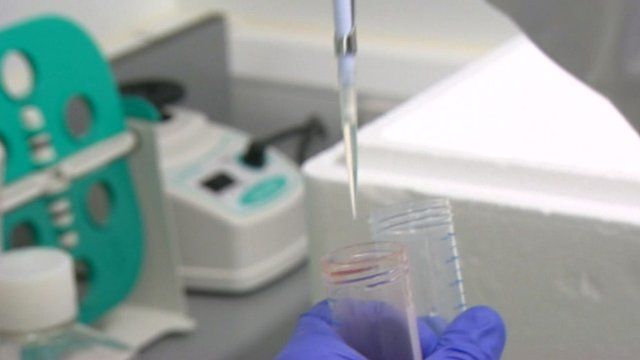 Video
Warwick researchers discover freezing blood method
Researchers at the University of Warwick say they have discovered a way of preserving blood for longer than the current limit of 42 days.
When blood is donated, it can be kept refrigerated for that time but then passes its use-by date.
It does not respond well to being frozen as the ice crystals thaw in such a way that they tear cells apart, making it unusable.
Now, researchers have discovered a polymer - similar to ones found in wood glue - that disrupts the behaviour of the crystals, and large-scale trials are expected to begin in the next year.
Go to next video: 'How I made stem cell breakthrough'