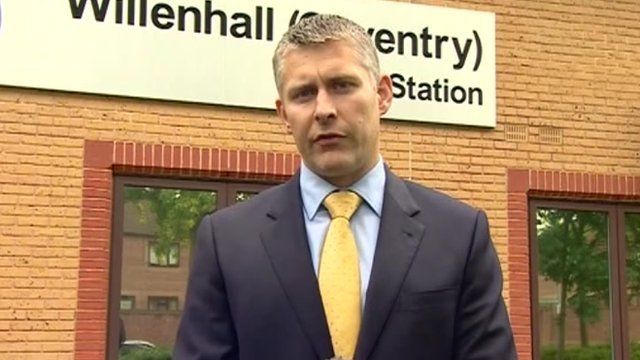 Video
Nicola Payne: Information leading to searches known for months
The information that led to the recent search for a Coventry mother last seen 21 years ago had been known to police for months.
Nicola Payne, 18, went missing from the Wood End area in December 1991.
Officers cordoned off an area off Purcell Road on Tuesday but no remains were found during the search which was concluded earlier.
Det Sup Richard Baker, head of major crime at West Midlands Police, said: "This investigation was commenced in relation to some intelligence that came in and has been developed over the coming months.
"We have a responsibility to Nicola and Nicola's family to act on all intelligence received in relation to her disappearance."