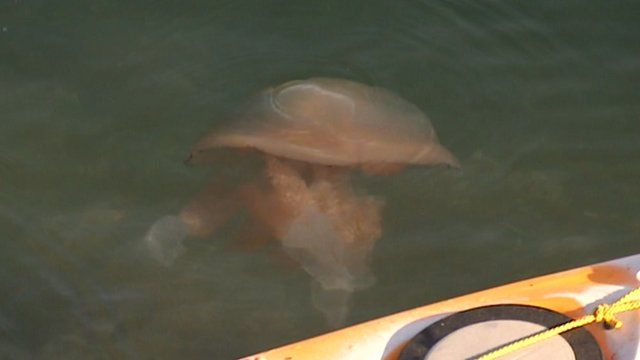 Video
'Biggest' jellyfish seen near coast
Barrel jellyfish, the size of dustbin lids, have been spotted in large numbers on the Cornish coast.
The species has a thick rubbery dome the size of a dustbin lid, with cauliflower-like tentacles hanging down as much as 6ft (1.9m).
It is thought the plankton they eat is in bloom close to shore.
The barrel jellyfish is the biggest found in British waters.
Although they are not dangerous, people are being advised not to touch any they see.
Go to next video: Jellyfish 'size of wheelie bins'