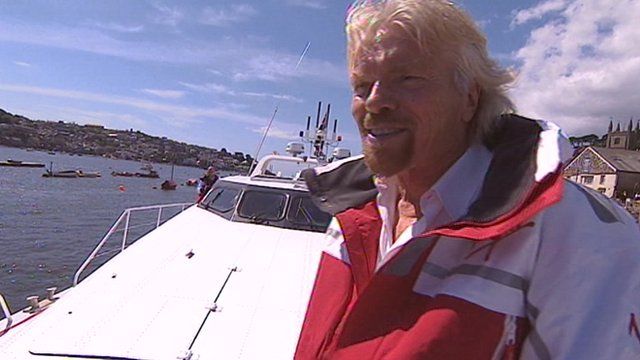 Video
Richard Branson's Challenger crew reunites in Cornwall
The crew of Virgin Atlantic Challenger II have reunited in Cornwall, 27 years after breaking the speed record for crossing the Atlantic.
Sir Richard Branson was onboard for the trip from Plymouth to Fowey.
After years of being virtually abandoned in a boatyard in Majorca the vessel has been restored by a man from Plymouth.
In 1986 the crew crossed the Atlantic in three days, 10 hours and 40 minutes, breaking the existing record.
The reunion was the first time the whole crew have seen each other since then.