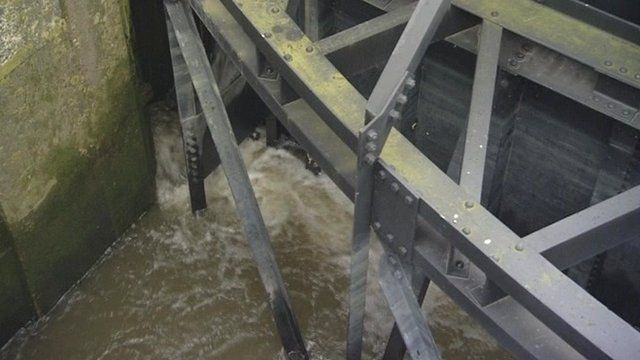 Video
Denver Sluice: Water's power keeps floods at bay
Floods are being kept at bay on flat and low lying Fenland thanks to a device which dates back 400 years, but with some modifications.
Denver Sluice in Cambridgeshire harnesses the power of water to ensure the Fens stay drained.
Without the sluice's complex engineering, tens of thousands of homes in Norfolk and Cambridgeshire would be flooded, along with thousands of acres of farmland.