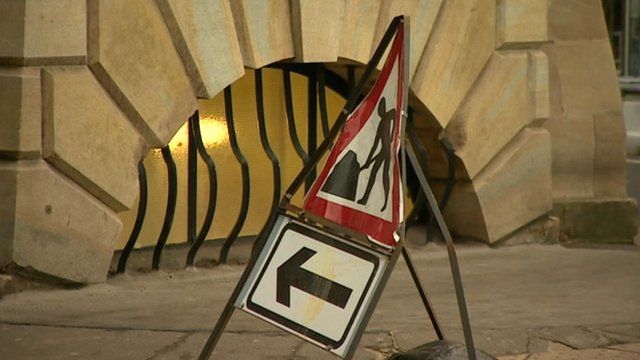 Video
Cambridge pensioner injured in safety sign trip
A pensioner injured when he tripped over a safety sign is threatening to sue over what he says is health and safety gone mad.
Dr Peter Lawrence was walking down a dark street in Cambridge when he tripped over the sign which had fallen over on the pavement. His face hit the floor and part of the sign went through his leg.
He said the fall into the road left him bleeding and shocked, and he believes he could have been killed.