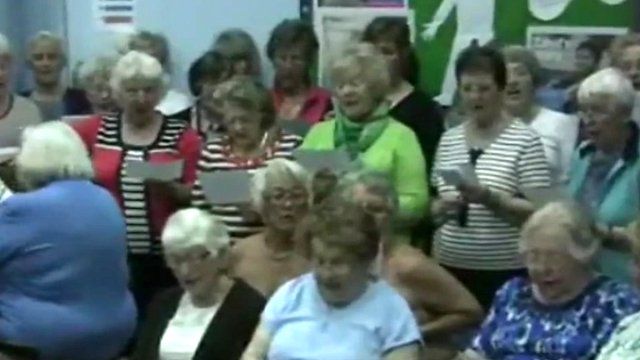 Video
Two strip in Buckden WI choir's speeding protest song
Members of a Cambridgeshire Women's Institute (WI) group have recorded a song to highlight their concerns about safety at a roundabout on the A1.
The Buckden group's song, to the tune of Jerusalem, has been put on YouTube and is a plea for better signs to warn drivers as they approach the village. Two members of the institute stripped during the performance.
President, Patricia King, but said they wanted to do "something hilarious so people would take notice".