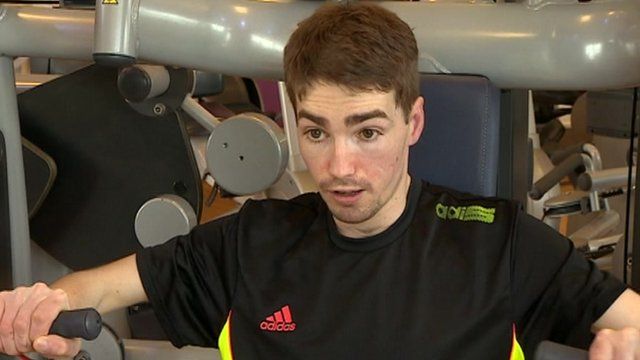 Video
Huntingdon man Matt Hawksley cheats death eight times
A patient recovering from four heart attacks, a broken neck and cancer has said he is the "luckiest man alive".
Matt Hawksley, 25, from Huntingdon, in Cambridgeshire, is battling to get fit after cheating death eight times.
His problems began two years ago when he broke his neck diving into shallow water.