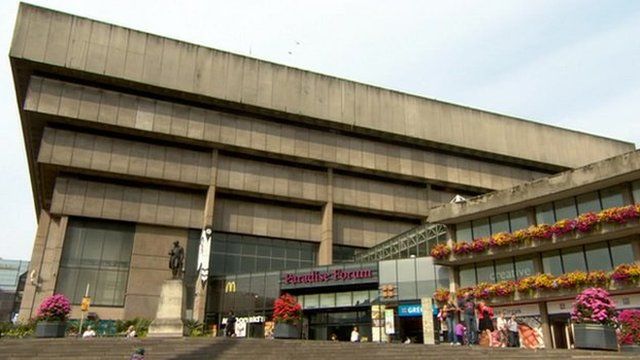 Video
Calls to stop Birmingham library demolition
Campaigners trying to save Birmingham's former library are asking the city council to scrap plans to demolish it.
The Friends of the Central Library group claims the building has "architectural significance" and not enough has been done to find alternative uses for it.
Alan Clawley from the group said: "What will replace it will be good but it won't be outstanding, it won't be special, it will be like many city centres around the world."
The Library will be replaced with a complex including offices, shops, leisure facilities and a hotel as part of the £450m Paradise Circus redevelopment.
Rob Groves from developers Argent: "When you look at the city's ambitions about expanding out... the building [library] itself completely constrains that."
Birmingham city council said permission to demolish the building was granted in 2013.
The city's new £189m central library opened in September.