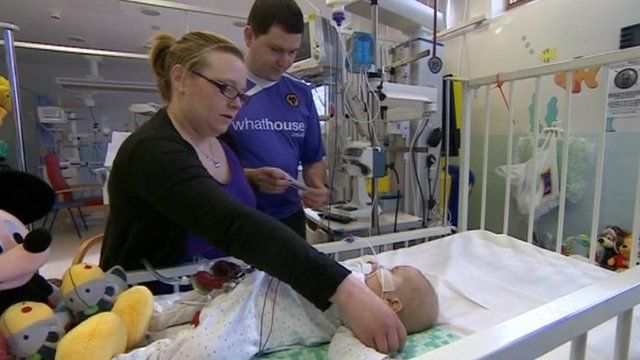 Video
Babies' organ donor law change call
The parents of an eight-month-old boy who died while waiting for a heart donation have said he could have survived if the law on baby donations had been changed.
In the UK, children under two months old are currently not allowed to be organ donors.
Ryan's parents, Gary and Kaylee Brookhouse, from Wolverhampton, had been hoping for a heart from France or Italy, where the laws are different.
He was born with an enlarged heart and was being kept alive by an air-driven pump device at a specialist hospital in Newcastle-upon-Tyne.
Last month however, his parents said doctors told them there was nothing more that could be done for Ryan and the pump was turned off.