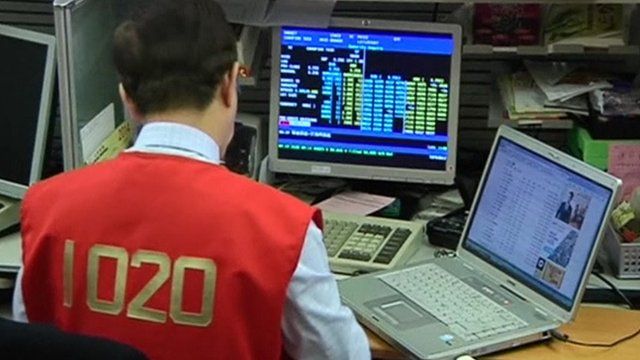 Video
Birmingham City Football Club owners' share price fall
The parent company that owns Birmingham City Football Club has seen a dramatic fall in its share price.
When trading closed in Hong Kong, the value of Birmingham International Holdings Limited had gone down by 34%.
It was the firm's first time trading on the stock exchange since the arrest of former club president Carson Yeung in June 2011.
The verdict in his money laundering trial is expected on 28 February.
The Blues manager Lee Clark said he took note of wider issues but was focussing on preparing his team for Saturday's game against Charlton.
Acting chairman Peter Pannu said the club would be heading in a "brighter direction" under its new chairman.