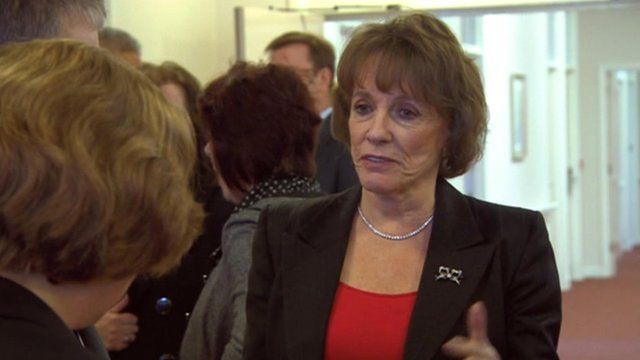 Video
New confidence-building ward for Good Hope Hospital
Campaigner and TV presenter Esther Rantzen has opened a new hospital ward aimed at preventing the problem of bed blocking.
The re-enablement ward, at Good Hope Hospital in Sutton Coldfield, is intended to be a half-way house between hospital and home for frail patients who are medically ready to be discharged, but are not yet able to care for themselves.
Great grandmother Irene Haynes from Birmingham is in the ward to prepare for going home after recovering from a fall and said it has been "absolutely fabulous".
Ruth Cooke, the chief executive of Midland Heart, a housing care group, said the converted ward at Good Hope Hospital is specially designed to re-build confidence.
Go to next video: Friendship line for elderly launched