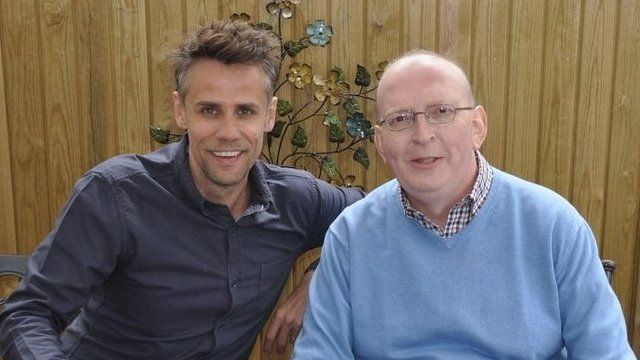 Video
Cancer patient Steve Evans who found radio fame dies
A cancer patient who inspired thousands of radio listeners by talking about his illness has died aged 52.
Steve Evans, a father of two from Wolverhampton, became a regular guest on Richard Bacon's 5 live programme after being diagnosed with stomach cancer in 2011.
The former building surveyor and part-time magician amassed 26,000 followers on Twitter and was hailed as an "inspiration" for his honesty and humour.
Speaking for the last time from his hospital bed on Tuesday, Mr Evans told Richard Bacon: "It has been a joy... Love is all around and I am so blessed that I've had so much of it around me."
Go to next video: Steve Evans moves to palliative care