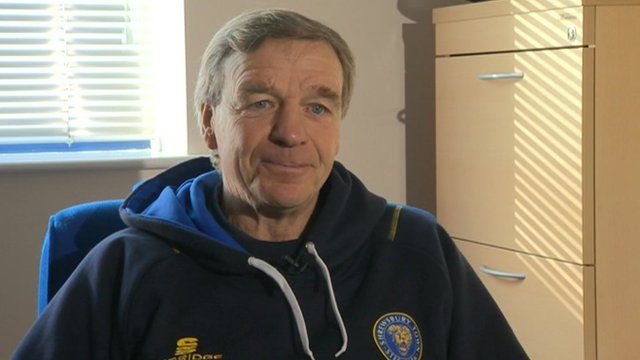 Video
Football manager Graham Turner in 35-year anniversary
Shrewsbury Town manager Graham Turner has been reflecting on his career on the 35th anniversary of his appointment at the club.
Town won promotion and reached the FA Cup quarter-final in his first season as player-manager.
He managed Aston Villa between 1984 and 1986 and guided Wolverhampton Wanderers to promotion in two consecutive seasons during his time at Molineux before leaving in 1994.
Turner was at Hereford United from 1995 to 2009, during which time he was manager, chairman and owner, before returning to Shrewsbury in 2010.
Asked when he will know enough is enough, the manager replied: "The day I don't look forward to getting up and coming to work, that's the day to pack up."
BBC Midlands Today's Ian Winter reports.