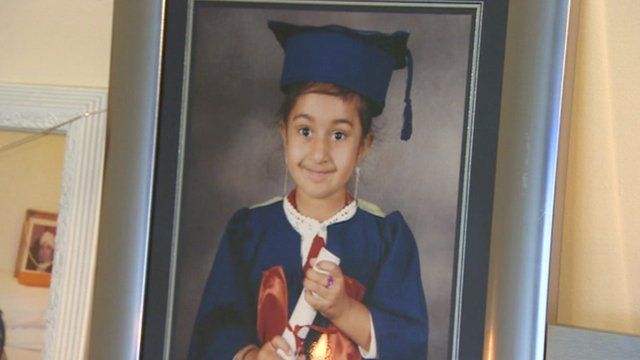 Video
Parents of Birmingham girl Gurkiren Loyal hope to discover cause of death
The parents of an eight-year-old girl from Birmingham, whose organs have returned from India after a six month campaign, are hoping to discover the cause of her death.
They say Gurkiren Loyal died suddenly after being given an injection for mild dehydration in a clinic in India while on a trip during the school Easter holidays.
BBC Midlands Today's Michele Paduano has spoken to her mother, Amrit Kaur Loyal, who said they can scatter her ashes, now she is "complete."
City councillor Narinder Kaur Kooner, who has been working on behalf of the family, said it has been a "complete nightmare."