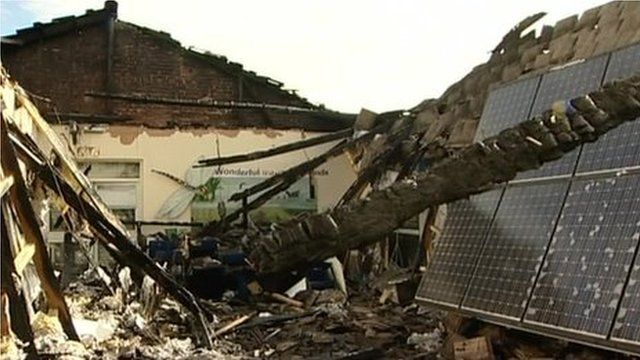 Video
Sandwell Valley bird sanctuary to be rebuilt after blaze
A visitor centre at a bird sanctuary, which was severely damaged by fire, is to be rebuilt after being given £600,000 by the Heritage Lottery Fund.
Sandwell Valley reserve in Tanhouse Avenue in Great Barr, Birmingham, was attacked by arsonists in March 2010.
It said some of the money will also be used to pay for education and outreach projects.
Site manager Nick Martin said: "[After the fire} we were left with a building we couldn't use again, it was unsafe."
"The new visitor centre will be light, airy, you'll be able to come in and you'll be hit by the view which we've maximised with lots of windows."