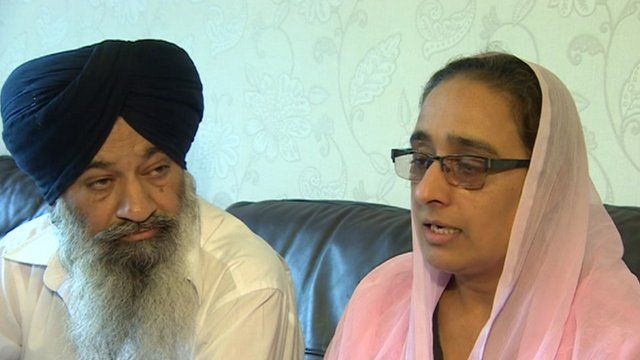 Video
Parents' plea over death of Gurkiren Kaur Loyal
The family of an eight-year-old girl from Birmingham have demanded to know why she died while being treated for mild dehydration on holiday in India.
Gurkiren Kaur Loyal's parents said their daughter died after being given an injection as part of her treatment.
When her body was returned to England her organs were missing so UK pathologists have been unable to carry out post-mortem tests.
Birmingham Coroner's Office has requested the return of her organs.