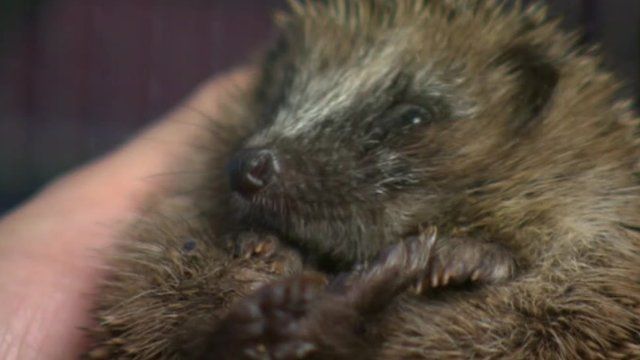 Video
Warning of prickly prospects for baby hedgehogs
The owner of a Berkshire wildlife refuge has warned of the dangers faced by baby hedgehogs over the coming winter.
Gill Lucraft, of the Hedgehog Bottom Rescue Centre in Thatcham, said the hot summer and mild autumn had led to litters of hedgehogs being born later than usual and consequently they do not have enough body fat to survive hibernation.
She is currently caring for 87 sick or injured hedgehogs.
Go to next video: Urban wildlife 'needs encouraging'