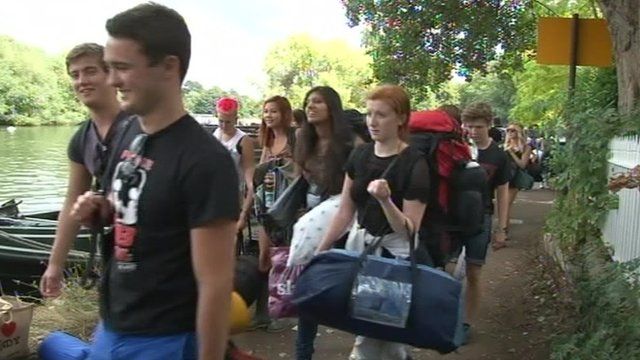 Video
Reading Festival drug dealers targeted by police
Eight people have been arrested on suspicion of drug offences ahead of the weekend's Reading Festival.
Thames Valley Police is targeting the dealers rather than the users at the festival in a bid to "tackle the cause rather than the symptoms".
Supt Stuart Greenfield said people caught with small quantities of class B or C drugs would be asked to dispose of them in an honesty bin.