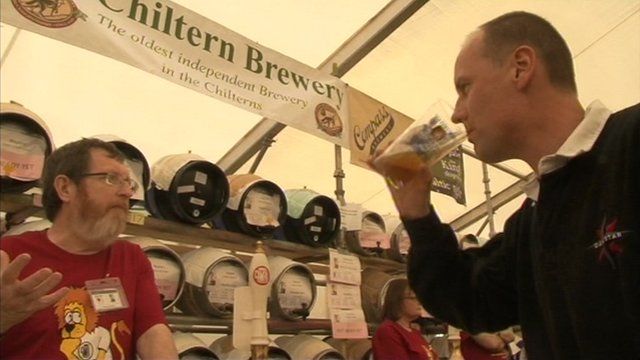 Video
Reading Beer Festival: Campaigners fight for British pubs
Campaigners at Reading Beer Festival have urged the government to press ahead with reforms to help pub landlords.
On average 18 pubs close every week in the UK, and many people blame the system of pub companies only allowing tenants to buy beer from them - often at above market value.
But pub chains claim landlords benefit from their investment and support.