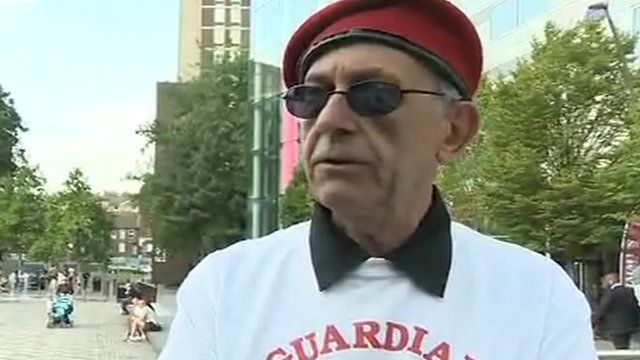 Video
Luton 'Guardian Angel' patrols plan
A team of volunteers are set to patrol the streets of Luton to help combat a recent surge in violence.
The patrols would be run by the Guardian Angels, volunteer residents who walk towns and cities in red berets.
A Bedfordshire Police spokesman said the force had concerns about patrols, saying policing should be left to the professionals.
Volunteers' spokesman Bill Rowe said the neighourhood scheme was not trying to take on the job of the police.