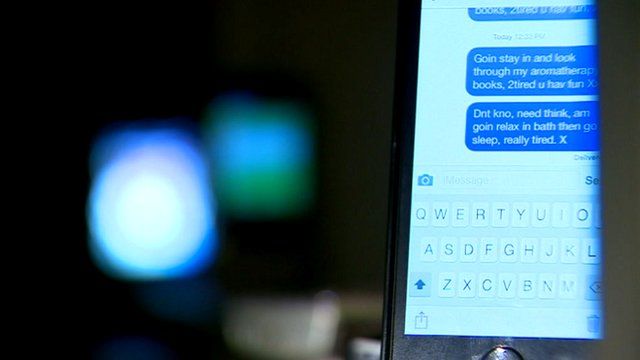 Video
Meet the 'text detectives' solving crimes
Inside Out uncovers the story of the 'text detectives', the experts using texts on mobile phones to solve crimes.
Reporter Anthony Bartram meets Dr Tim Grant and his team of forensic linguists based at Aston University in Birmingham, who are helping to solve crimes through analysing text messages.
One of their cases focused on the murder of Amanda Birks. When her mother Beverley Bates was suspicious that she had not heard from her daughter, she sent her a text message.
But her daughter's killer texted back, using his victim's phone to divert suspicion away from himself.
The text detectives were able to analyse the subtle differences in the structure and language of the text, and were able to establish that the victim's killer, not the victim, had sent them.
This hi-tech piece of detective work helped lead to the killer's eventual conviction.
Inside Out is broadcast on BBC One West Midlands on Monday 24, February and nationwide for seven days thereafter on the iPlayer.