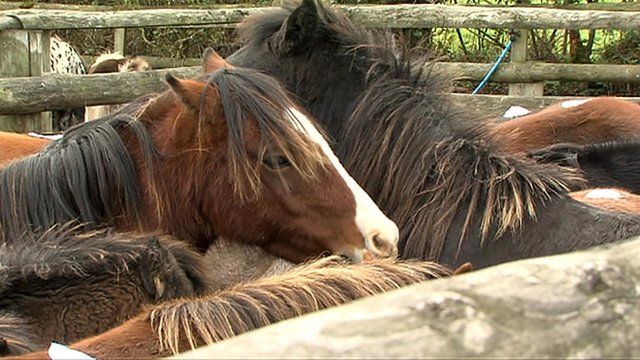 Video
Clamping down on UK's illegal horse traders
A year after the horsemeat scandal, Inside Out's David Whiteley investigates the illegal export of live horses from the UK.
The World Horse Welfare charity told Inside Out that it suspects that horses and ponies are being transported freely across Europe as unscrupulous dealers exploit a legal loophole in equine transit.
Under an agreement between France, Ireland and the UK, sports horses can be moved freely but low-value ponies are not covered by the agreement.
David Whiteley joins the World Horse Welfare's field team as they watch for horse dealers who they suspect are breaking the law.
As well as concerns over equine welfare, there are fears the horses could be destined for slaughterhouses in Europe, raising fears about food safety and human health.
The government says it has agreed to tighten the rules on horse exports from May.
Inside Out is broadcast on 10 February at 19:30 GMT on BBC One East and South East. It is also available nationwide for seven days thereafter on the iPlayer.