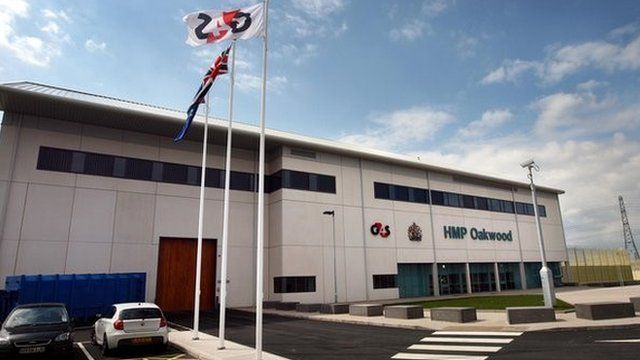 Video
Prison disturbance 'was near riot', says officer
A prison officer has told the BBC that a disturbance at the Oakwood Prison, near Wolverhampton, earlier this month was a full-scale riot.
The anonymous officer said inmates set up tripwires around the building and shouted threats from behind a barricade.
G4S, which runs the prison, said it was an incident which was significant, but low-level.
A BBC investigation this week also revealed that prison staff at the category C jail requested ambulances 358 times in 2013.