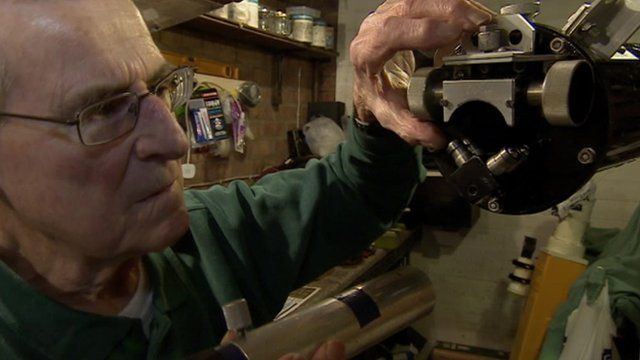 Video
Inventor John Wall's Crayford eyepiece 'revolutionary'
A little-known piece of equipment used to help focus telescopes was invented in the 1960s by a man from Crayford, near Kent.
John Wall, who was born in the town in south east London, never patented his invention and now most telescopes use a variation of his idea.
Amateur astronomer Simon Dawes said focusing a telescope was one of the hardest things in astronomy and anything to make focusing easier would make looking at the stars much better.
John Wall inventor said he built one in two days and it worked perfectly the first time. Mark Thompson, BBC astronomer, said Mr Wall's invention had revolutionised amateur astronomy.
BBC reporter Steven George found out about the Crayford Eyepiece Mount as part of the BBC's Stargazing series.
08 Jan 2014

From the section

England