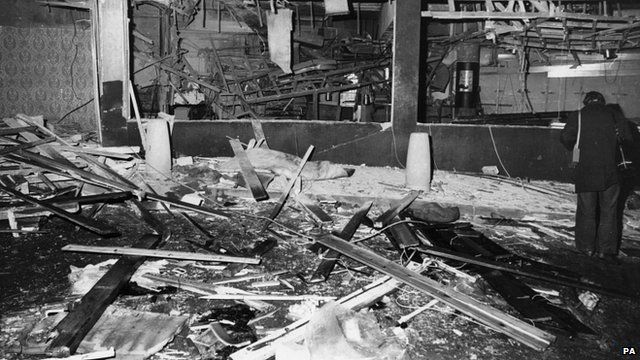 Video
Family's search for answers to Birmingham bombings
Twenty-one people were murdered and 182 were injured when terrorists blew up two Birmingham pubs on the same night in 1974.
At the time the police said they believed the Provisional IRA planted the devices in the Mulberry Bush and the nearby Tavern in the Town public houses.
The so-called Birmingham Six were found guilty in 1975 of carrying out the bombings but were released after 16 years in jail when their convictions were overturned by the Court of Appeal.
The real bombers have never been prosecuted.
The family of one of the victims, Maxine Hambleton, has been campaigning to establish the truth about who carried out the Birmingham bombings.
The West Midlands Police's Counter Terrorism Unit says "the original work was found to be flawed by the Court of Appeal" and it is right that the family's questions should be answered "in time".
A BBC documentary follows Julie and Brian Hambleton as they meet Paddy Hill of the Birmingham Six for the first time at the Tim Parry and Johnathan Ball Peace Centre in Warrington.
Can an unlikely alliance between the family and Paddy Hill establish the truth about the Birmingham pub bombings almost 40 years ago?
16 Nov 2013

From the section

England