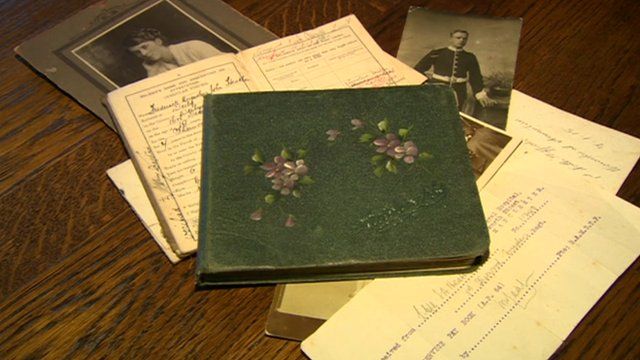 Video
Book of soldiers' stories from World War One uncovered
A book of stories from World War One soldiers recovering in a Manchester hospital has been uncovered.
The autograph book was collated by Cpl Fred Heather, who was injured by a dum dum bullet that badly damaged his arm.
While in hospital, he collected other soldiers' first-hand accounts of the war that detailed their injuries, but also included sketches. The book has been handed down through his family over the generations.