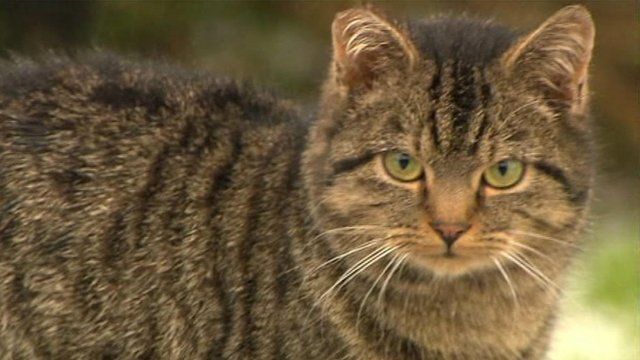 Video
Kent Aspinall Foundation sets up wildcat breeding base
A wildcat breeding centre is being created on the island of Carna off the west coast of Scotland by conservationists from the Kent-based Aspinall Foundation.
Pure Scottish wildcats, now believed to number no more than 35 in the wild, will breed in the centre before being reintroduced to their natural habitats.
The charity said the species had become critically endangered because of mass cross-breeding with domestic cats which had gone feral in the wild.