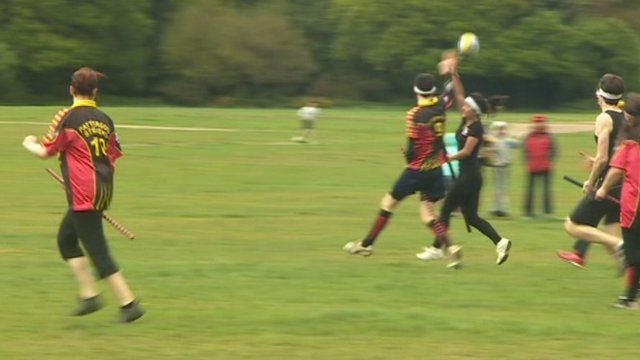 Video
Southampton plays Reading in its first Quidditch match
Harry Potter fans dodged "bludgers" and "chased the snitch" as Hampshire's only Quidditch club played its first match on Saturday.
The sport from JK Rowling's books has been adapted for "muggles" - non-magical people - to play.
In the match, Southampton Quidditch Club beat Reading University team Reading Rocs 120-10.
12 May 2013

From the section

England