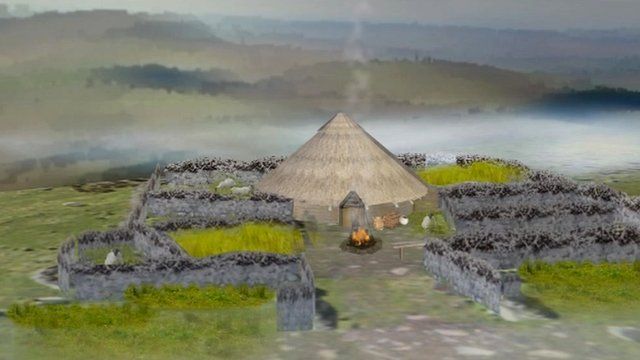 Video
Hadrian's Wall: Aerial revelations could rewrite past
Aerial archaeologist Ben Robinson uncovers new revelations about Iron Age and Roman life on Hadrian's Wall in Northumberland which could rewrite the history of the Roman conquest.
The first full aerial survey of the entire wall carried out by English Heritage is allowing archaeologists to reinterpret the area's history.
It suggests that far from being a barren military landscape, the whole area around Hadrian's Wall was richly populated before, during and after it was built.
Milking Gap is an intriguing example of an Iron Age farmstead where people lived long before the Romans built Hadrian's Wall nearby.
There is also new evidence the Romans allowed settlements like this to stay in the military 'no man's land' for a time, and that they forged working relationships with native people.
The Flying Archaeologist - Hadrian's Wall is broadcast on Friday, 19 April at 19:30 BST on BBC One North East & Cumbria. The series is broadcast nationwide from Wednesday, 1 May at 20:30 BST on BBC Four.
19 Apr 2013

From the section

England