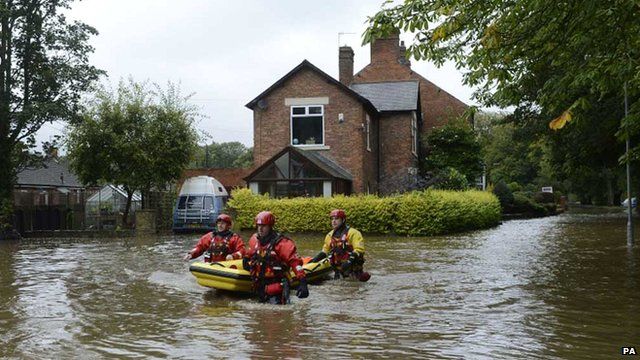 Video
The science behind Britain's wild weather in 2012
BBC weatherman Nick Miller looks at the science behind what happened to Britain's weather in 2012.
He explains meteorologists' latest theories about why the weather in 2012 was so different from normal.
The worst drought since 1976 was followed by the wettest April to June on record. Many areas across England experienced flooding, including Yealmpton near Plymouth.
Nick Miller meets the Met Office's Adam Scaife and meteorologist Len Shaffrey to find out why the jet stream's unusual behaviour had such an impact on the UK's weather in 2012.
He also looks ahead to what British summers might be like in future.
Wild Weather in 2012 was broadcast on BBC One at 17:30 GMT on Sunday 30th December and is available on the iPlayer.