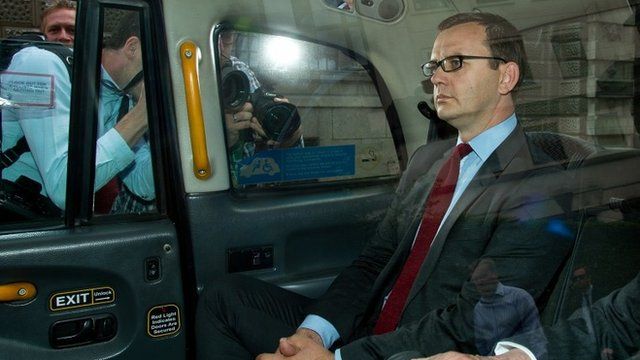 Video
Jury discharged in Coulson case as unable to reach a verdict
The jury in the phone hacking trail has been discharged.
They were unable to reach a verdict on outstanding charges against News of the World editor Andy Coulson and reporter Clive Goodman.
Coulson was convicted of conspiracy to hack phones on Tuesday. Goodman had pleaded guilty in 2006 over hacking.
The pair faced further allegations of conspiracy to commit misconduct in public office.
Mark Easton reports.
Go to next video: Gemma Dowler in press regulation plea