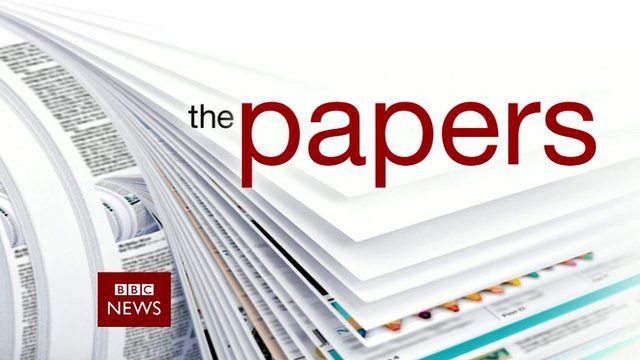 Video
The papers: Friday's front pages
Clive Petty, assistant sports editor of the Times and pensions analyst Ros Altmann reviewed Friday's front pages for the BBC News Channel.
They began by discussing the coverage of President Barack Obama's announcement that the US will send 300 military advisers to Iraq to help fight Islamist-led insurgents.
They moved on to the Guardian's front page story on the suggestion that a drive to promote British values could prevent some Muslims becoming school governors in England.
Other talking points included stories in the Daily Mail and Daily Express about cancer and an Independent report on the impact of delays to new disability payment.
Finally, the review ended with a look at the way England's defeat in the World Cup to Uruguay was being reflected.
20 Jun 2014

From the section

UK