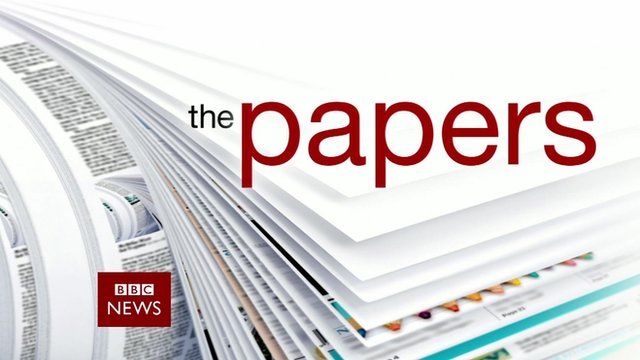 Video
The papers: Saturday's front pages
Randeep Ramesh of The Guardian and broadcaster Shyama Perara join the BBC News Channel to review Friday's papers.
They discussed The Times's front page article over efforts to persuade the Sudanese government to show clemency to Meriam Ibrahim, the mother sentenced to death for allegedly converting to Christianity.
They also examined The Independent's lead regarding fundamental changes that search engine Google may be forced to introduce, over the "right to be forgotten" ruling.
And they looked at the latest general election voting intention opinion poll on the front page of the Daily Telegraph.
31 May 2014

From the section

UK