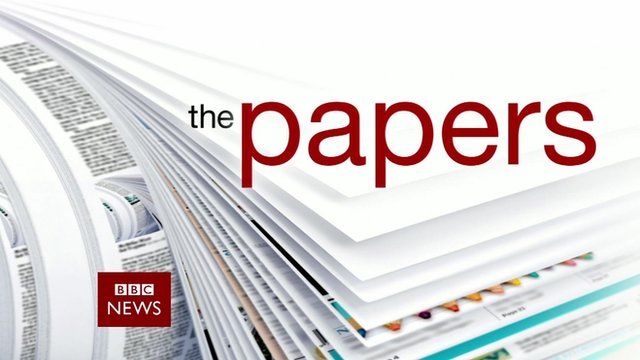 Video
The papers: Sunday's front pages
Political commentator Sean Dilley and freelance journalist Eva Simpson reviewed Sunday's newspapers for the BBC News Channel.
The discussion began with a look at the Observer's front page story in which the Scottish Secretary says he fears Scotland could end up voting for independence because those in favour of remaining part of the UK could leave it too late to make their voices heard.
A poll suggesting Labour's lead over the Tories has dropped to its lowest level since 2010 was the next story examined.
Other talking points included a Labour pledge to reduce tuition fees; a warning from former Archbishop of Canterbury Rowan Williams on climate change, and the photograph of Prince George with the Duke and Duchess of Cambridge that appears on several front pages.