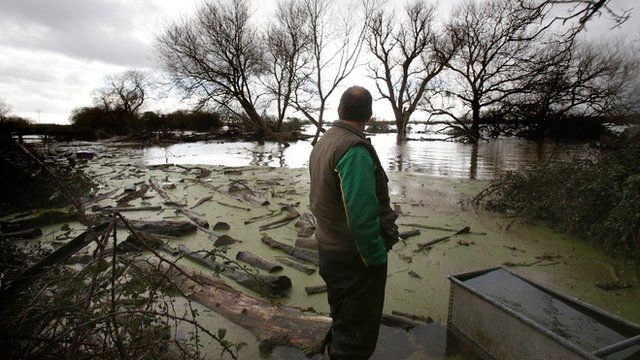 Video
Anger grows as flood damage worsens across southern England
There has been growing anger and frustration in the Somerset Levels, as more villagers have been forced to leave their homes due to floodwater breaching final flood defences.
The Royal Marines have been called in to help as more flood warnings have been put in place across the UK.
The Chairman of the Environment Agency, Lord Smith, who visited the Somerset levels for the first time since the crisis began a month ago, has been facing the anger of flood victims.
Duncan Kennedy reports from Burrowbridge.
Go to next video: Train attempts to cross flooded fields