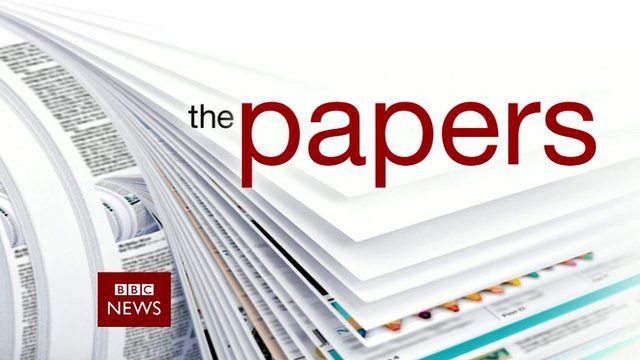 Video
The papers: Friday's front pages
Sam Coates, deputy political editor at the Times, and London Evening Standard defence editor Robert Fox reviewed the papers for the BBC News Channel.
They began by examining reports that GPs would like to charge patients £10 to use hospital accident and emergency services in an attempt to reduce the number of people with minor ailments turning up in casualty.
They then moved on to a story in the Daily Telegraph suggesting that peers may delay Conservative efforts to commit the UK's next government to a referendum on membership of the European Union. And the pair then examined Mr Coates's story in the Times quoting former Liberal Democrat leader Paddy Ashdown as saying the public's trust in institutions - such as the BBC and NHS - was "collapsing".
03 Jan 2014

From the section

UK